North Las Vegas authorities block off parking lot of corner store where a lethal robbery occurred on Sept. 16, 2017.( Cherney Amhara/FOX5).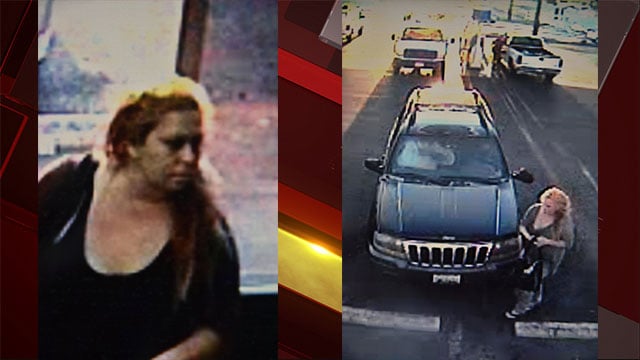 NLVPD released these security
stills of a woman who ran over a spectator in a AM/PM car park on the 300 block of West
Lake Mead Boulevard near Losee Roadway( NLVPD/ FOX5). NORTH LAS VEGAS, NV (FOX5) -. Police are investigating a deadly burglary in North Las Vegas Saturday morning. The North Las Vegas Authorities Department reported a theft took place at an AM/PM convenience store situated in the 300 block of West Lake Mead Boulevard, near Losee Road, at about 7 a.m.
NLVPD Officer Eric Leavitt said a woman took a number of products from the store and ran over a person who was aiming to prevent her from leaving the scene in her vehicle.
The Do-gooder was seriously injured after being struck by the suspect's vehicle and later passed away at the medical facility, inning accordance with authorities.
The robber left the area in a dark-colored Jeep Grand Cherokee with California license plates.
Investigators were examining surveillance footage and speaking with witnesses at the shop for a better description of the suspect during their initial investigation.
Authorities advised anybody with more information on this incident to call the North Las Vegas Police Department at 702-633-9111.
Stay with FOX5 for ongoing updates on this story.
Copyright 2017 KVVU ( KVVU Broadcasting Corporation). All rights scheduled.