<a
< img src=" /wp-content/uploads/2017/06/14149643_G.jpg" alt =" Blane Ward and Charlene King( Source: LVMPD)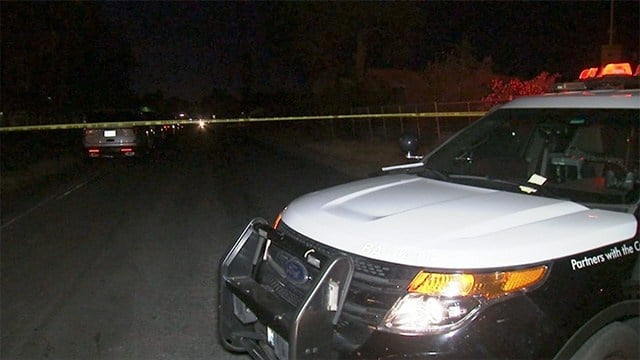 " title=" Blane Ward and Charlene King( Source: LVMPD) "border=" 0″ width =" 180″/ > Blane Ward and Charlene King (Source: LVMPD).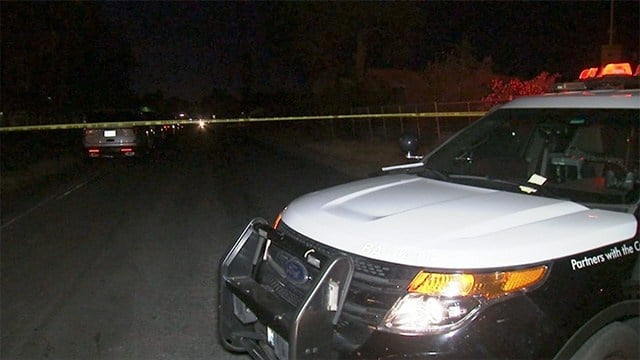 Authorities block a location of Cypress Trail and Coran Lane, just off Rancho Drive, after a murder on June 6, 2017.( Luis Marquez/FOX5). LAS VEGAS (FOX5 )-. Authorities arrested two suspects Wednesday in connection with an execution-style murder that took place on June 5. Las Vegas Metro police said they jailed 53-year-old Blane Ward and 51-year-old Charlene King Wednesday during a traffic drop in the 5700 block of West Gowan Roadway, near Rancho Drive.
Police believe Ward and King are the suspects in the death of 65-year-old Jerry Lee Moore. Moore was discovered face down in the street with handcuffs in the location of Coran Lane and Cypress Path, which is south of Rancho Drive and Lake Mead Boulevard, at about 11:30 p.m. on June 5.
McGrath called the homicide an "execution."
Blane and King are in the Clark County Detention Center and each faces one count of open murder, conspiracy to dedicate murder, and burglary with use of a fatal weapon, cops said.
An investigation of the incident is ongoing.
Anybody with info is advised to contact Metro's homicide area at 702-828-3521. To remain anonymous, call Criminal offense Stoppers at 702-385-5555.
Stay with FOX5 and fox5vegas.com for updates.
Copyright 2017 KVVU ( KVVU Broadcasting Corporation). All rights booked.