Police tape off a 7-Eleven convenience store near Lake Mead Boulevard and
Pecos Road on May 22, 2017.( FOX5).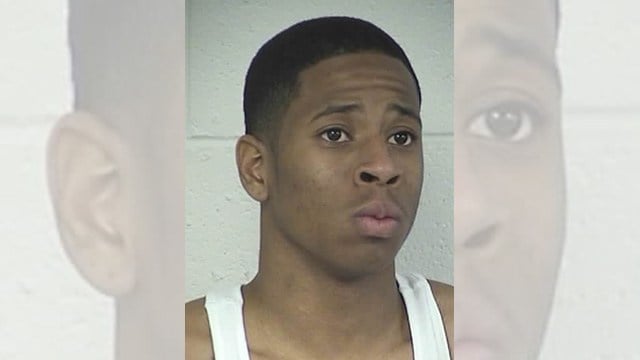 Victor Sanders( NLVPD). NORTH LAS VEGAS, NV( FOX5 )-. Police said a 19-year-old who opened fire inside a North Las Vegas convenience store Monday formerly attempted to take items from business the evening before.
The teen, who medical inspectors determined as Gerardo Moncayo, was shot and eliminated by a guard at about 5 a.m. at the 7-Eleven at Lake Mead Boulevard and Pecos Road, according to North Las Vegas authorities.
Pointing out a preliminary investigation, police said the teen threatened employees and, at one point, started shooting inside. A security guard working at the shop for slot collection returned fire and struck the suspect. There were no other injuries in the event.
The armed guy was later on noticable dead at the scene by medical workers.
Cops said an examination later on recognized a 2nd person, Victor Sanders, 26, as a partner of the gunman. He was booked into Las Vegas City Detention Center on conspiracy to dedicate burglary and attempted break-in.
Stay with FOX5 and FOX5Vegas.com for developments.
Copyright 2017 KVVU (KVVU Broadcasting Corporation). All rights reserved.