NHP said the driver was not restrained. (Source: NHP). A 31-year-old male was killed after hitting a RTC bus.( Source: NHP).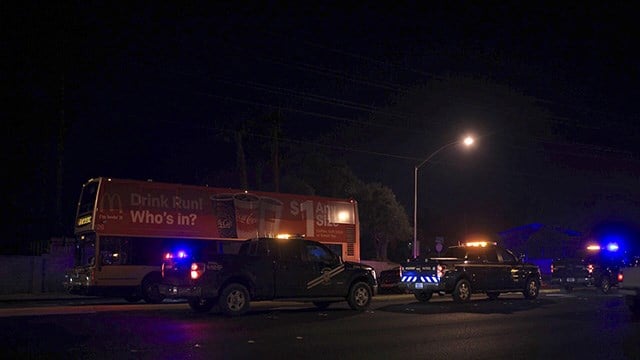 NHP examines a fatal crash that eliminated a supposedly impaired chauffeur( Gai Phanalasy/ FOX5). LAS VEGAS( FOX5)-. Nevada Highway Patrol troopers are investigating a fatal crash in east Las Vegas Wednesday night.
According to Cannon Fodder Jason Buratczuk, a 31-year-old driver, determined as Nelson Martinez, of
Las Vegas, rear-ended a double-decker RTC bus on West Flamingo Roadway, east of the 95 soon prior to 10 p.m. The man was noticable dead at the scene. Buratczuk stated the bus was at a complete stop at a traffic signal when the chauffeur crashed
into it. An overall of 11 people, including the motorist, were on the bus. No injuries were reported. Buratczuk said the man was not wearing a seatbelt and
may have been driving under the impact. No other occupants were inside
his car. Stay with FOX5 for updates on this establishing story. Copyright 2018 KVVU (KVVU Broadcasting Corporation ). All rights reserved.