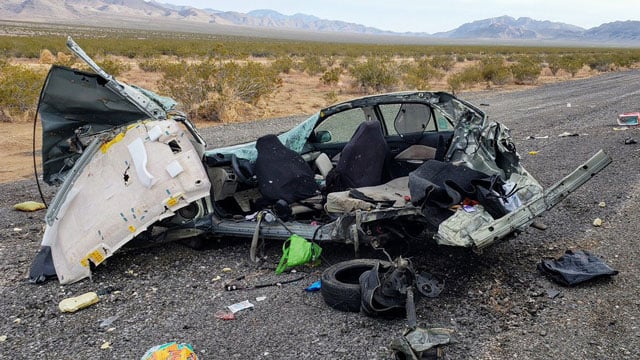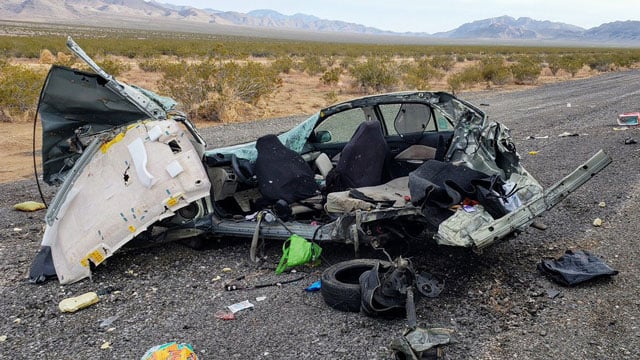 NHP investigated a deadly crash on July 18, 2018. (Source: NHP). LAS VEGAS( FOX5)-. Nevada Highway Patrol stated a semi-truck motorist confessed to" sleepy driving" Wednesday morning when he struck multiple cars resulting in the death of
2 people. The crash was reported just after 6 a.m. on U.S. 93 and mile marker 63, near Interstate 15.
According to Cannon Fodder Jason Buratczuk, of Nevada Highway Patrol, vehicle drivers were picked up a flagger in a construction zone when a semi-truck struck the automobiles.
The semi-truck struck a Toyota Corolla with two guys from Idaho, a 35-year-old and 50-year-old, inside first, Buratczuk said. They were ejected from the lorry and pronounced dead at the scene. The truck then hit a Nissan, another semi-truck and a Chevrolet Malibu.
Buratczuk said the chauffeur of the semi-truck who struck the cars admitted to 'drowsy driving' and might have dropped off to sleep at the wheel.
" Drowsy driving is just as bad as if you were inebriateded or texting and driving … It impairs your capability to drive a car," Buratczuk stated. Including, drivers have to take care in building and construction zones.
3 others were taken to University Medical Center with non-life threatening injuries, consisting of the at-fault chauffeur of the semi-truck, Buratzcuk said.
Buratczuk said the motorist of the semi-truck could face charges nevertheless, he noted it will depend on fatal crash investigators and the district lawyer.
All travel lanes are closed and traffic is being diverted onto State Path 168, NHP stated. U.S. 93 is also closed at I-15. The closure was expected to last approximately three hours, Buratczuk informed FOX5 at around 9 a.m.
. An examination is ongoing.
Copyright 2018 KVVU ( KVVU Broadcasting Corporation). All rights scheduled.