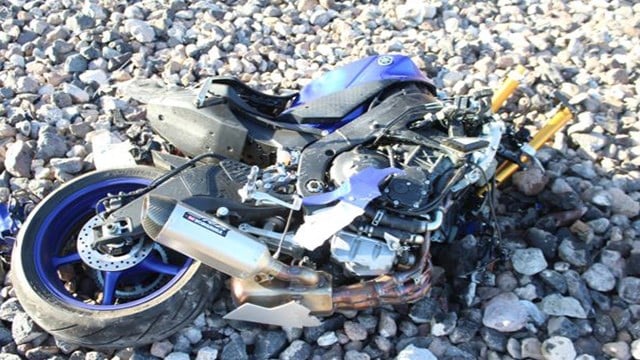 < img alt=" A motorcyclist passed away in a crash early Friday morning on the I-215 in between Gibson Road and Stephanie Street in Henderson, according to the Nevada Highway Patrol. (Picture: NHP)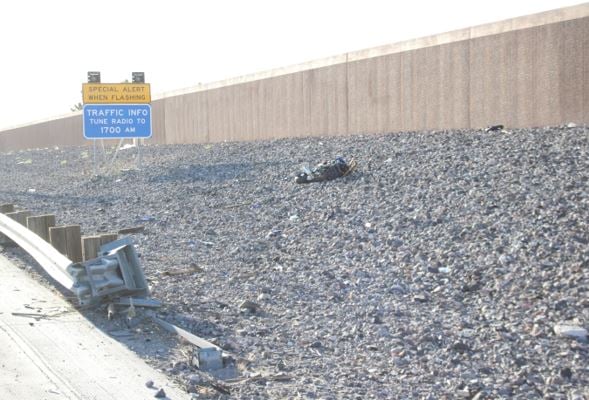 " title=" A motorcyclist passed away in a crash early Friday early morning on the I-215 in between Gibson Road and Stephanie Street in Henderson, according to the Nevada Highway Patrol&.( Photo: NHP)" border=" 0″ src ="
http://kvvu.images.worldnow.com/images/16894263_G.jpg?auto=webp&disable=upscale&width=800&lastEditedDate=20180601194534″ width=" 180″/ > A motorcyclist died in a crash early Friday early morning on the I-215 between Gibson Roadway and Stephanie Street in Henderson, inning accordance with the Nevada Highway Patrol.( Photo: NHP )
(Photo: NHP)< img alt="(
Picture: NHP)" title ="( Image: NHP )" border=" 0″ src=" http://kvvu.images.worldnow.com/images/16894288_G.jpg?auto=webp&disable=upscale&width=800&lastEditedDate=20180601194746″ width=" 180 "/ >( Photo: NHP ). HENDERSON, NV( FOX5) -. A motorcyclist passed away in a crash early Friday morning on the I-215 between Gibson Roadway and Stephanie Street in Henderson, according to the Nevada Highway Patrol. NHP stated 23-year-old Dylan Dickson of Henderson left the roadway, got in the best shoulder and struck a guardrail before being ejected from the bike. Dickson was pronounced dead at the scene.
Nevada Highway Patrol said they were contacted us to the crash at 5:05 a.m.
Copyright 2018 KVVU ( KVVU Broadcasting Corporation). All rights reserved.